South Shore Coachworks Team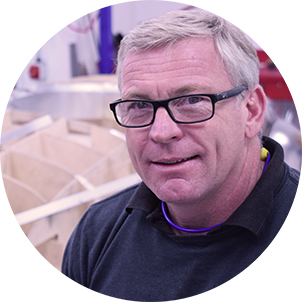 Richard Docking
Richard joined South Shore in November 2017 after 17 years as Master Coachbuilder working in Boston, USA. Outside of work Richard enjoys exersizing both in the countryside and the gym, good food and world travel: having visited 50 countries!
---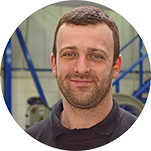 Lloyd White
Lloyd joined South Shore in November '19 as a skilled welder/fabricator. Having trained as a welder straight from school and later qualified as a professional motorcycle mechanic, Lloyd is completely at home around vehicles needing the highest quality workmanship and is enjoying creating components for the significant cars that South Shore restore.
---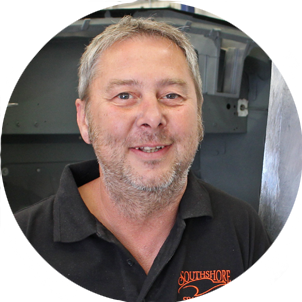 Gary Bowring
Gary joined South Shore Coachworks for the second time in May of 2016. He describes his strengths as a skilled wheeler in both Aluminium and Steel with welding skills that include Aluminium & Steel Gas, MIG, TIG, and Brazing. He also has Silver solder and ledding skills. When Gary is not working he spends his time on his own collection of classic cars and vintage motor cycles, family permitting.
---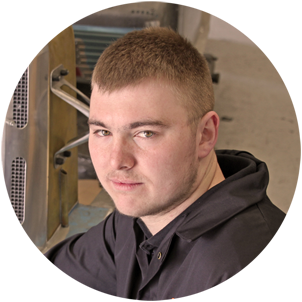 Thomas Robbins
Thomas completed his apprenticeship at South Shore after his natural fabrication and panel work skills were recognised. Thomas describes his strengths as welding skills and being a quick learner but he is also a gifted panel beater and is playing a significant role in major JSW projects. His hobbies are the gym, football and socialising.
---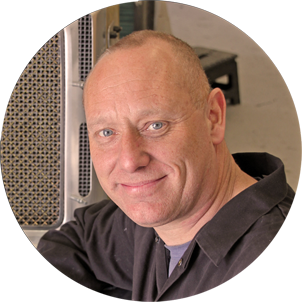 Gary Osgood
Gary describes himself as a self-taught fabricator and as such has striven to achieve great work. When asked to describe his strengths the response was 'rising to a challenge' – nothing he is ever short of with his current place in the Team. Gary's hobbies are cars, metal detecting (he obviously can never get enough metal) and gardening.
---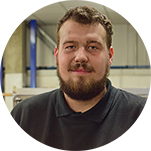 Josh McLachlan
Having begun a career in retail Josh decided that his heart lay in engineering. Beginning a coded welding apprenticeship with another business he transfered to South Shore when the company was looking to expand it's skilled team in October 2019. A dyed in the wool petrolhead with a particular love of motorcycles, Josh completes his training in 2020.
---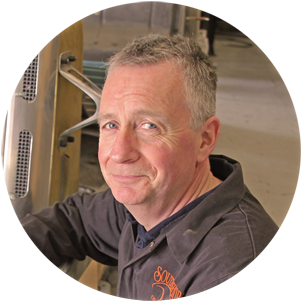 Nigel Larimore
Nigel enjoys new projects and he is in the right place for that! His hobbies include Hot Rods, motorcycles and cooking. Can't wait for a taster ……
---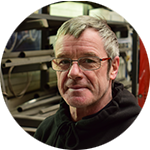 Paul Barrett
A highly experienced coded welder and fabricator, Paul specialises in thin gauge welding of mild steel, stainless steel and aluminium plate and pipe. Previous roles include the production of prototype armoured vehicles for light military and security projects, which required world-wide travel.
---