South Shore Coachworks Team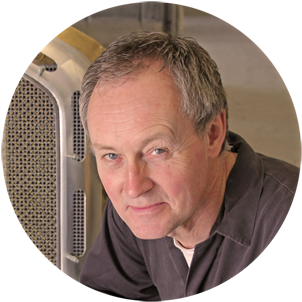 Paul Tredre (Team Leader)
Paul trained at Jack Barclay Bentley. He has worked for companies such as Aston Martin, prototyping for Daewoo, Rolls Royce. Paul describes his strengths as metalwork and panel beating. His hobbies include football, fishing, record collecting and scooters. Not to mention his passion for Austrian sausages and beer!
---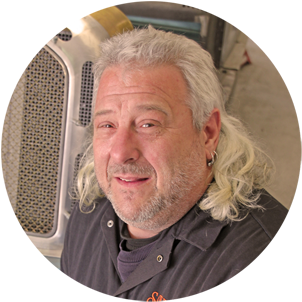 Gareth Williams
Gareth served his Boiler Maker apprenticeship in the dockyard but then went on to panel beating to develop his skills. He describes his strength as problem solving and it shows. Gareth's hobbies include motorcycles (restoring and riding) and attending car shows.
---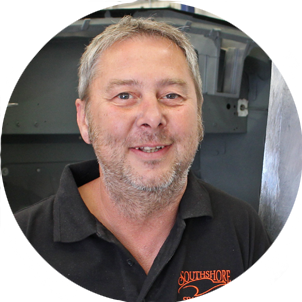 Gary Bowring
Gary joined South Shore Coachworks for the second time in May of 2016. He describes his strengths as a skilled wheeler in both Aluminium and Steel with welding skills that include Aluminium & Steel Gas, MIG, TIG, and Brazing. He also has Silver solder and ledding skills. When Gary is not working he spends his time on his own collection of classic cars and vintage motor cycles, family permitting.
---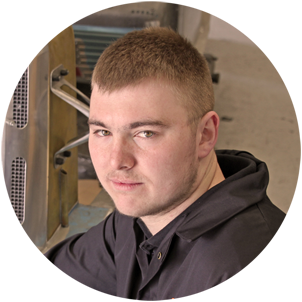 Thomas Robbins
Thomas is currently serving his apprenticeship with South Shore after recognition of his fabrication and panel work skills. Thomas describes his strengths as welding skills and being a quick learner but he is pretty nifty with his panel beating. His hobbies are the gym, football and socialising.
---
Gary Osgood
Gary describes himself as a self-taught fabricator and as such has striven to achieve great work. When asked to describe his strengths the response was 'rising to a challenge' – nothing he is ever short of with his current place in the Team. Gary's hobbies are cars, metal detecting (he obviously can never get enough metal) and gardening.
---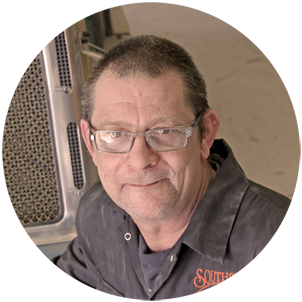 Glen Whetren
Glen is currently developing the composite department. He describes his strengths as fabrication and composite. Glen's personal passions and street rods and family projects.
---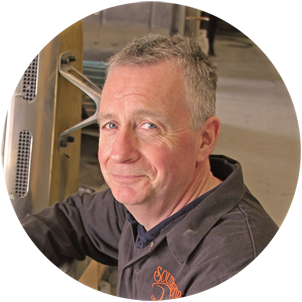 Nigel Larimore
Nigel enjoys new projects and he is in the right place for that! His hobbies include Hot Rods, motorcycles and cooking. Can't wait for a taster ……
---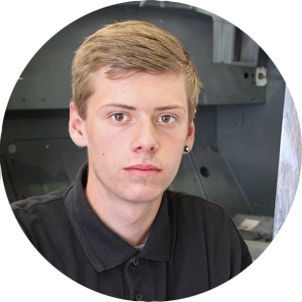 Aaron Hayward
Aaron joined South Shore Coachworks in August 2016 on an apprenticeship. Aaron will be taught Panel Beating, Welding and English Wheel techniques whilst at South Shore Coachworks. He will also be given an introduction to Composite work. Aaron will be attending college as part of his training.
---